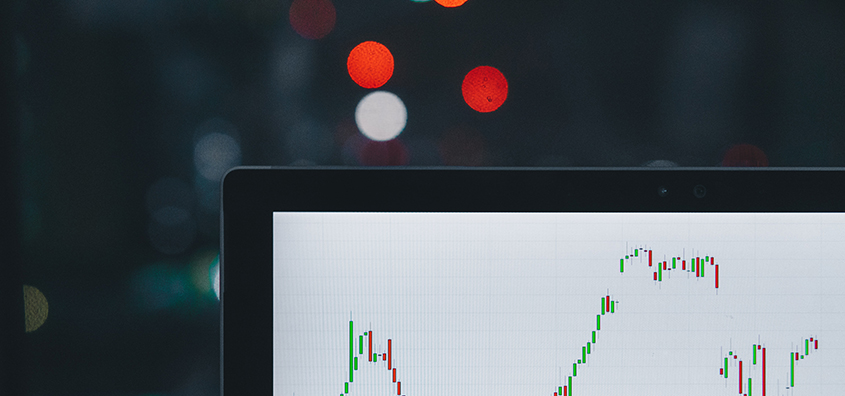 Canada's main stock index dipped on Tuesday, as data showing the country's $1.1-billion trade deficit in March put a lid on optimism.
The TSX dropped 69.8 points to open Tuesday at 19,143.36
The Canadian dollar fell 0.3 cents to 81.15 cents U.S.
Suncor Energy reported a first-quarter profit after a loss in the prior quarter, buoyed by a recovery in crude prices from the pandemic-led lows hit last year and cost cutting measures. Suncor shares nicked up three cents to $26.96.
Nutrien, the world's biggest fertilizer producer by capacity, raised its full-year profit guidance and swung to a bigger-than-expected quarterly profit, as crop prices climb. Nutrien shares galloped $1.77, or 2.6%, to $70.49.
Stephens raised the price target on Restaurant Brands International to $80 from $70.00. Restaurant Brands declined 71 cents to $85.77.
CIBC raised the target price on IGM Financial to $49.00 from $45.00. IGM shares docked 52 cents, or 1.2%, to $44.34.
Gibson Energy rose 77 cents, or 3.4%, to $23.26, and Colliers International Group picked up $11.80, or 8.8%, to $146.52,after strong quarterly

results.
Ballard Power Systems fell $4.65, or 18.7%, the most on the TSX, to $20.19, after dull quarterly results.
The second biggest decliner was Bausch Health down $3.64, or 9.4% to $34.95, after reporting a quarterly loss.
On the economic slate, Statistics Canada reported that building permits rose 5.7% in March to $10.9 billion, reflecting a booming residential sector, and marking the third consecutive month of record-setting numbers.
Also in March, Canada's imports posted a significant increase of 5.5%, while exports edged up 0.3%. As a result, following two consecutive monthly trade surpluses, Canada's merchandise trade balance returned to a deficit position, moving from a surplus of $1.4 billion in February to a deficit of $1.1 billion in March.
ON BAYSTREET
The TSX Venture Exchange collapsed 8.67 points to 949.99.
ON WALLSTREET
The major averages fell on Tuesday, following a strong start to May, with technology stocks experiencing the biggest selling pressure.
The Dow Jones Industrials were thumped 271.5 points to begin Tuesday at 33,841.71.
The S&P 500 slid 39.3 points to 4,153.36.
The NASDAQ Composite crumbled 272.63 points, or 2%, to 13,527.09.
The so-called FAANG names (Facebook, Amazon, Apple, Netflix and Google-parent Alphabet) were all trading lower shortly after the open. Apple's stock shed more than 2%.
Meanwhile, investors also ditched reopening plays with airlines, cruise lines and retailers giving back some of Monday's gains.
Pfizer shares were flat despite posting quarterly results that beat expectations and raising its 2021 guidance. CVS Health shares jumped 2.5% after the pharmacy chain and insurance company also raised its guidance.
United States Steel moved 4% higher after Credit Suisse upgraded the stock to outperform from underperform, saying that the surge in prices for steel made it clear that the industry was in a "super cycle."
With the market at all-time highs, investors are torn between playing the reopening with shares like retailers or continuing to bet on Big Tech, which just reported blockbuster earnings.
States continued to relax pandemic restrictions amid the vaccine rollout. New York Gov. Andrew Cuomo announced that most capacity restrictions will be lifted across New York, New Jersey and Connecticut, while 24-hour subway service will resume in New York City later this month.
Florida Gov. Ron DeSantis signed an executive order on Monday that immediately suspends the state's remaining health restrictions.
Prices for 10-Year Treasurys were higher, lowering yields to 1.56% from Monday's 1.60%. Treasury prices and yields move in opposite directions.
Oil prices moved ahead 65 cents to $65.14 U.S. a barrel.
Gold prices raced $4.70 to $1,796.50 U.S. an ounce.